Tonight I'm posting a sample of the level of integration that has been built into Power Reports.  (click the images to see the full size version)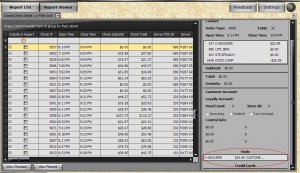 The first sample is of a check displayed in the "Grid Filter". This grid allows you to view and filter the available checks in the report prior to running a report.
In this sample the Voids and Comps (normally only available in the Comp Report) that were applied to the check have been added back to the underlying data. Below you can see the void displayed in the report.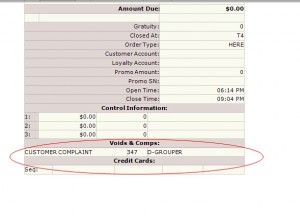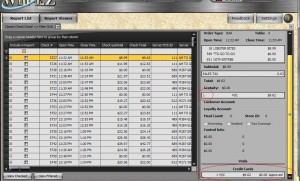 The second sample is in the same Grid Filter, and shows Credit Card details that have been added back to the check. Notice the Credit Card Sequence in the Media line.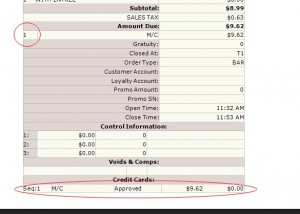 The report to the left also shows this same information.
This info is not normally available in a single report within the stock Win-EZ Manager reports.